Why Your Brand Still Needs A Website?
4 Benefits of having a website for your brand
In today's internet market culture, it's easy to think that having a website isn't necessary because so many brands are excelling on a number of different platforms. While that is amazing, there are a few key reasons why having a home base on the web for your brand on the internet is ALWAYS necessary.
Having a website allows people to enter into your brand's world and get a full picture of what you do. This positions you as a serious business while also giving you a chance to full curate their experience of your business which is a way to become memorable.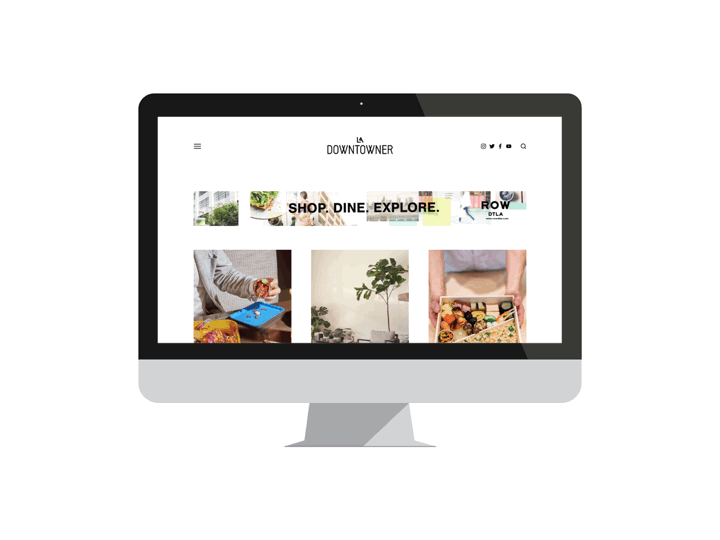 02. Google is on your side
Heard of this thing called SEO? Search Engine Optimization is a form of digital marketing that allows you to reach a wider audience through the internet. According to Wikipedia, SEO is "the process of affecting the visibility of a website or a web page in a search engine's unpaid results." By using keywords on the front & back end of your website that describe what you do, design, and links on your website, this helps guide your audience to you through internet search.
Remember Vine? Well, that disappeared and so did the followers every user had on it. Though some seamlessly transferred to Instagram with their followers in tact, a lot did not and they had to start from zero or find another occupation. When you have your own website, you can collect the information of everyone interested in your content and always have direct access to them for news and updates.
Many view websites as an expense, but they're actually an investment that you can expect a return on…faster than you think. Websites help drive conversion rates whether your business is product or service driven. People can find and learn all about you, which then builds enough trust for them to buy into you. It's an easy way for people to engage with your products and services and take action with your brand.
BUT WHAT IF MY BUSINESS ISN'T READY TO LAUNCH A website?
This is actually a great place to start because the success of a website actually begins before and after the launch. We've seen simple landing pages generate amazing results because it's letting visitors know that you exist and provides a way to connect, stay tuned in, and sign up for information about the launch or next phase. It's a great way to collect information from early adapters of your brand. And, by the time you are ready, you'll already have an audience that's been anticipating the release. The alternative? Launching a website with crickets…hard pass!
CURIOUS?
Let's chat about what a website could look like for your business.